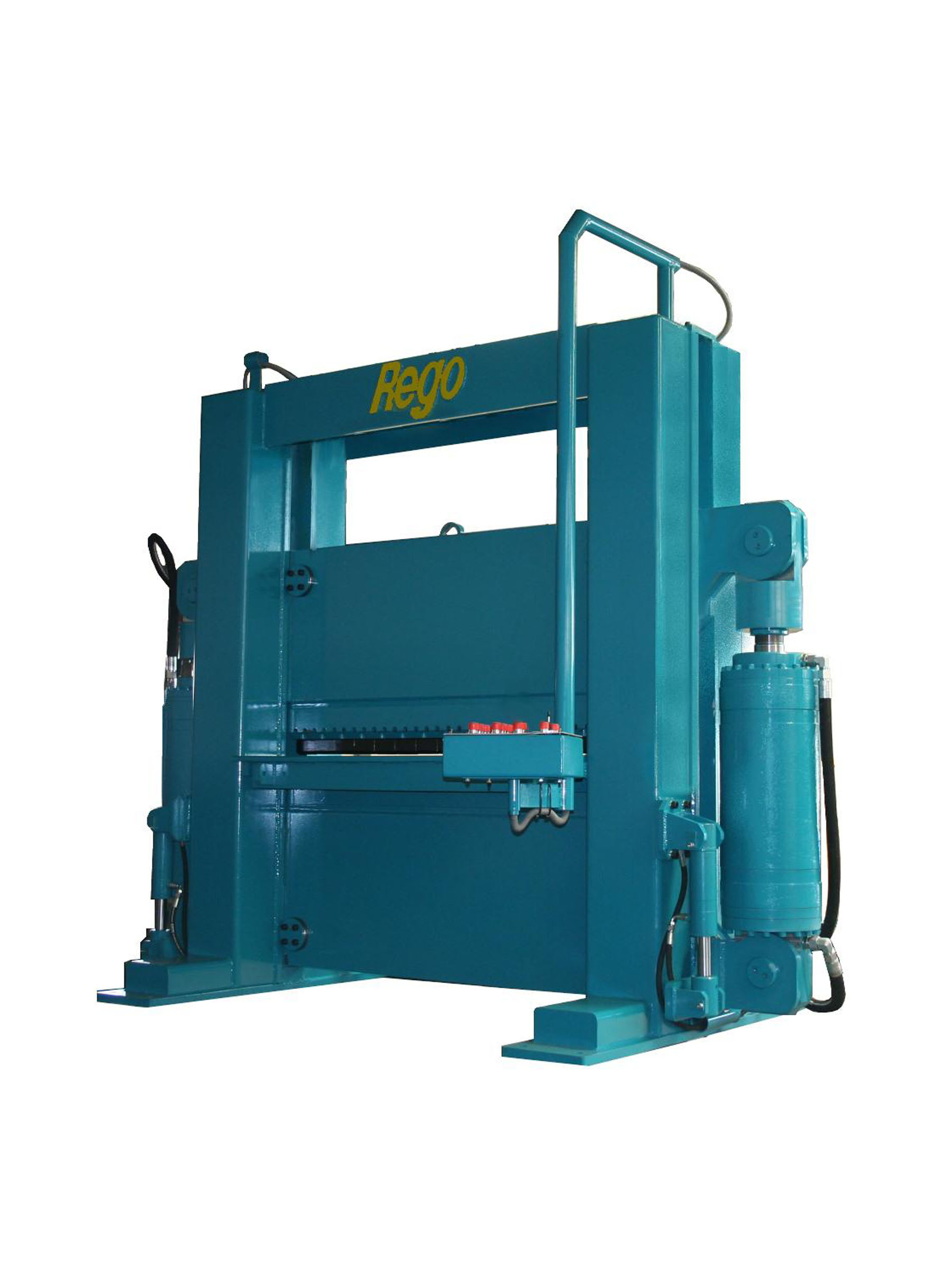 P250 Splitting Machine
The SPLITTING MACHINE, brand Fernando Rêgo, (trocar de "REGO LDA" para "Fernando Rêgo") model P250 was especially designed and conceived to split big blacks of stone, produce stones for rustic walls and curb, that are used in the construction of walls, overlaying of homes, streets, roads, etc.
The machine model P250 comes equipped with hydraulic arms and metal conveyer of the entrance, that help to position the stone before, during and after it's cut. It's easy to handle large stones.
Characteristics:
• Cutting strength: 250 tons
• Cutting width: 1500 mm
• Metal conveyer and hydraulic arms on entrance
• Total length of the upper and lower blades: 1500 mm
• Cutting height: 500 mm
• Modern and compact design
• Electric components of excellent quality
• Easy maintenance
• Increased production